Mocha or Latte in a travel mug that stays hot for four hours or cold for nine. We team this we 2 yummy cupcakes and 2 fresh roses.
Extra flavors just let us know..our coffee shop serves Illy espresso and 
we deliver it anywhere in the Portland metro area twice daily.
As Shown Latte

PCS-1051

As Shown Mocha

PCS-1051

As Shown Americano

PCS-1051

As Shown Hot Tea

PCS-1051

As Shown Chai Tea

PCS-1051

As Shown Wh Choc Mocha

PCS-1051

As Shown Caramel Latte

PCS-1051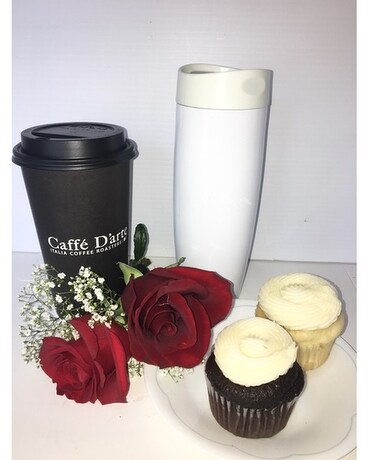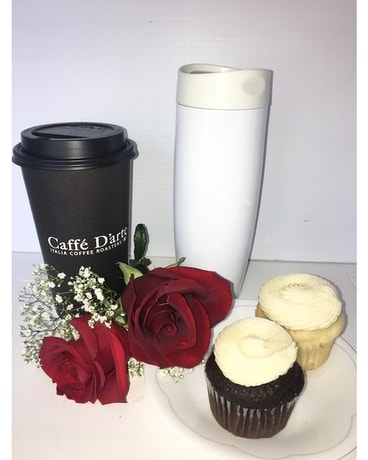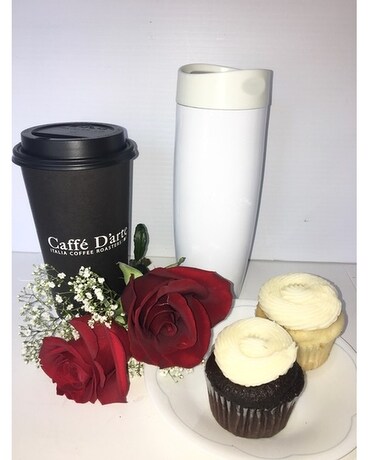 As Shown Americano - $31.95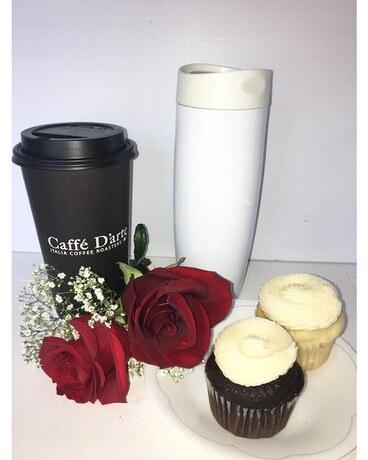 As Shown Hot Tea - $31.95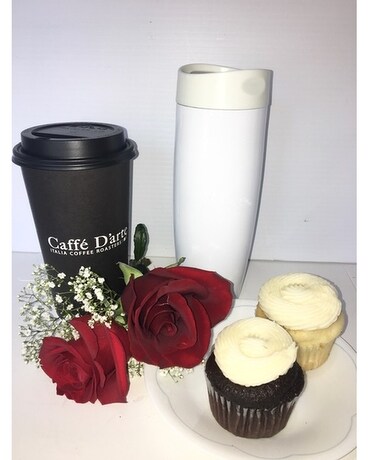 As Shown Chai Tea - $31.95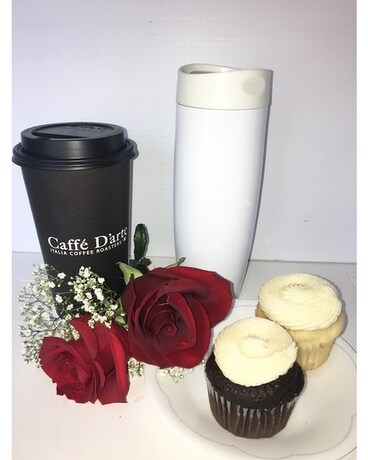 As Shown Wh Choc Mocha - $31.95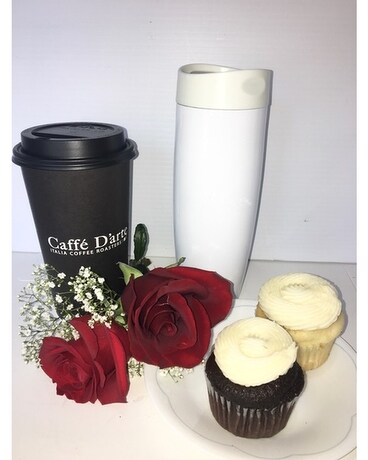 As Shown Caramel Latte - $31.95